Meet the Goats!
Newman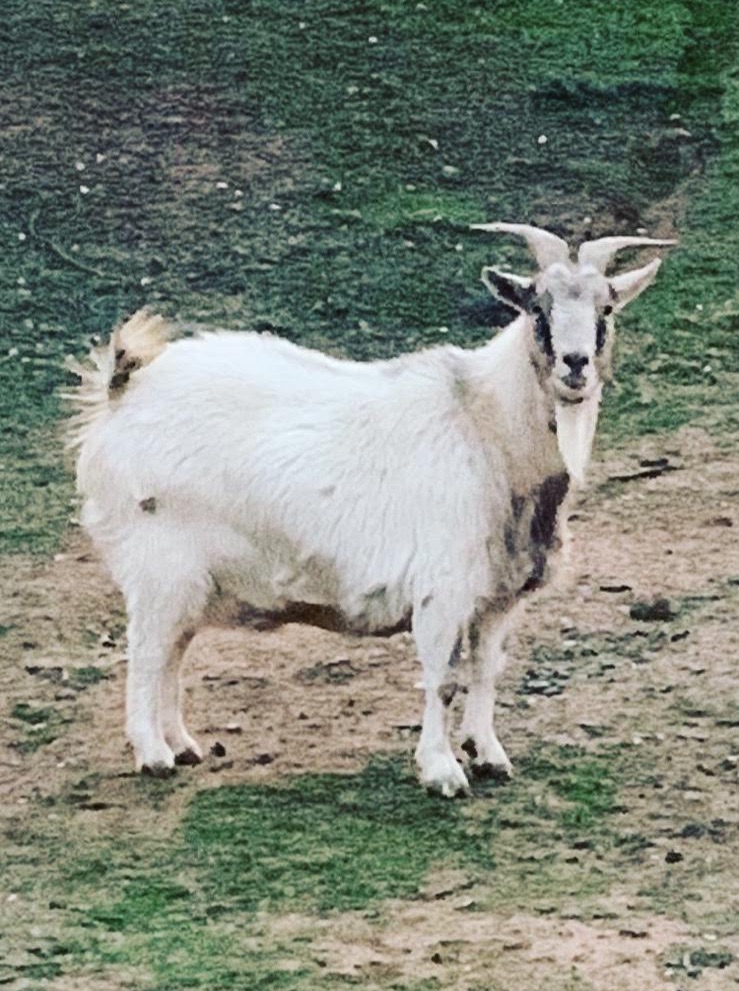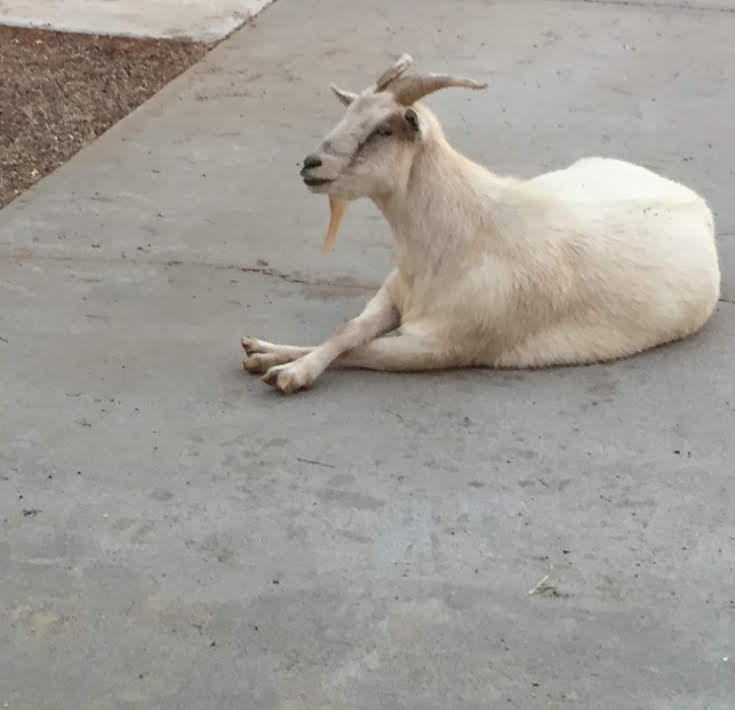 Breed: Pygmy Goat
Birthday: 6/26/06
Newman, named after Paul Newman because of his dreamy blue eyes!! Life expectancy for a goat his size is 15-18 years, so I hope to have him around for a while. He is a wether which means he's been fixed and he is the Alpha Male of my herd.
Newman's been with me since he was a 6 month old kid. At one point we called him Houdini because he would get in and out of his pen and no one ever caught him in the act!
He is super smart and will "spin" on demand for me for his supper every night. His favorite snacks are corn chips followed by peanuts in the shell, preferably salted.
Although he does not participate in the Yoga Sessions, he usually can be seen staring at you from his pen while chewing his cud.
He really is my favorite boy, I love him!
---
Sugar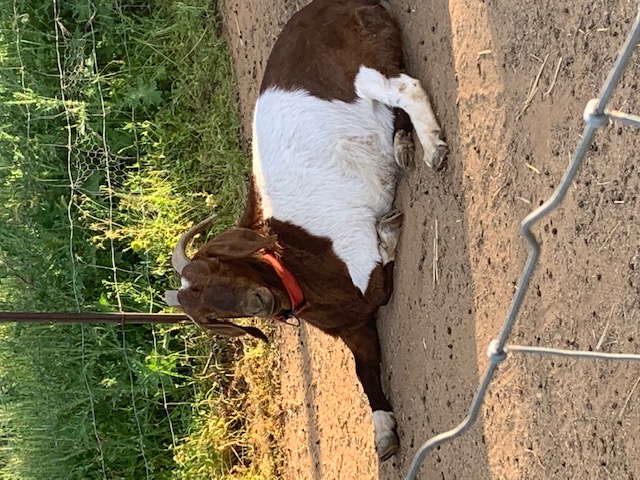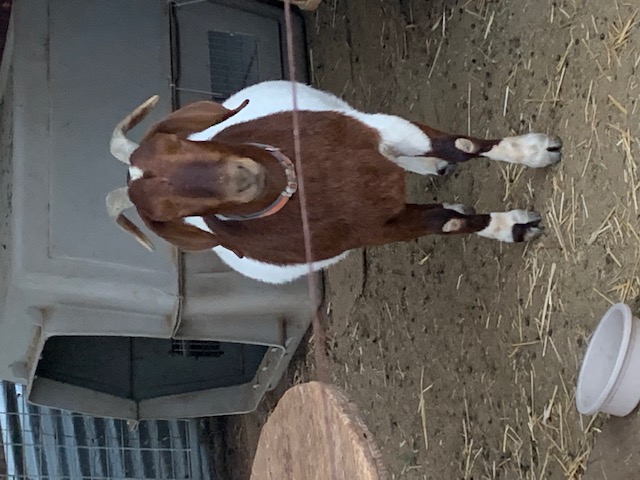 Breed: Boer Goat
Birthday: 1/15/11
Sugar is my Doe named by my dear friend Shorty.
She is the most silent of my herd, she doesn't speak much. What she lacks in sound she oozes with beauty!! She actually resembles a mini cow and has the cutest swagger!
Sugar does not have a particular favorite snack, she likes to eat EVERYTHING!!! She's a good girl, always waits for me walking up hill after an evening graze.
Like Newman, she does not participate in the Yoga Sessions, but is nearby in her pen watching intently, sometimes striking a yoga pose.
I absolutely love her!
---
The Triplets - Mantra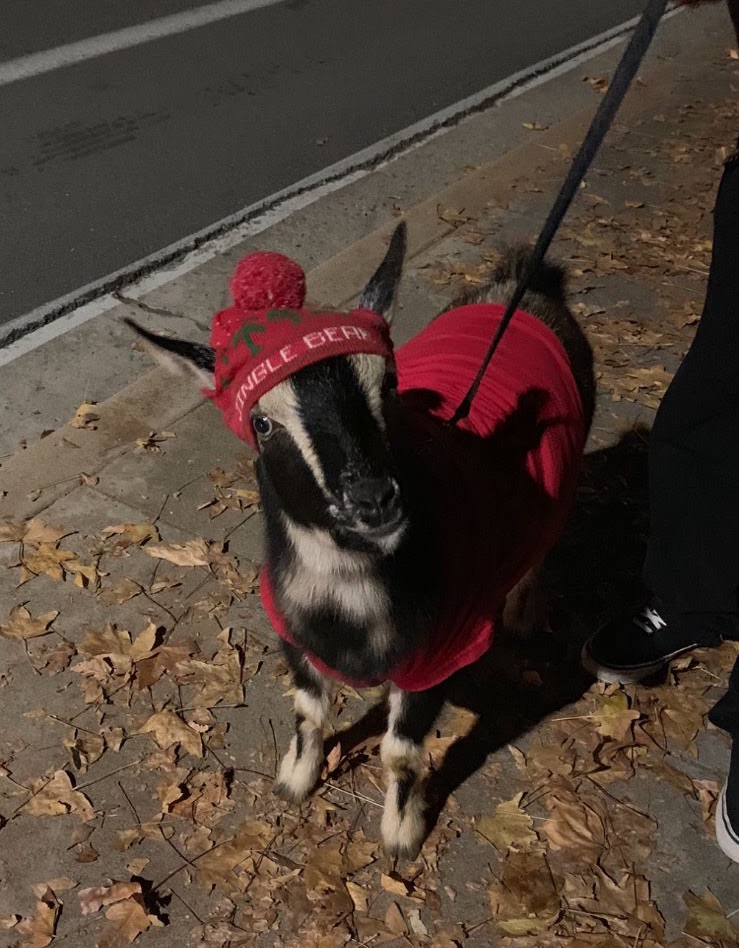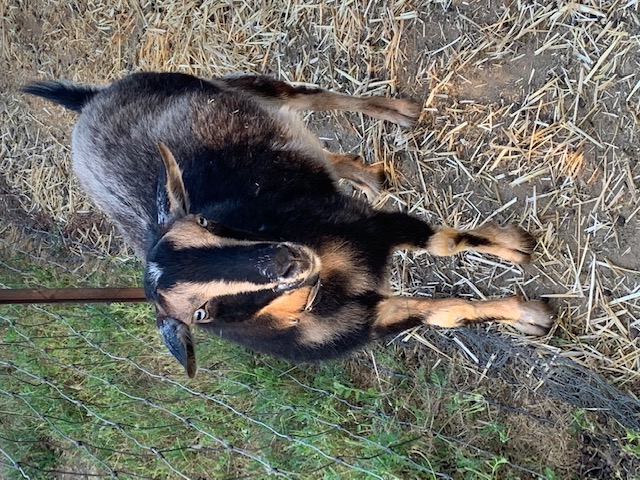 Breed: Nigerian Dwarfs Wether
Birthday: 5/28/17
Mantra is a yoga term meaning "a motivating chant".
Mantra participates in Goatoga and if you ask him, he will "shake" your hand!! He's not only handsome he is super smart. I also believe he has a crush on Sugar lol.
---
The Triplets - Moola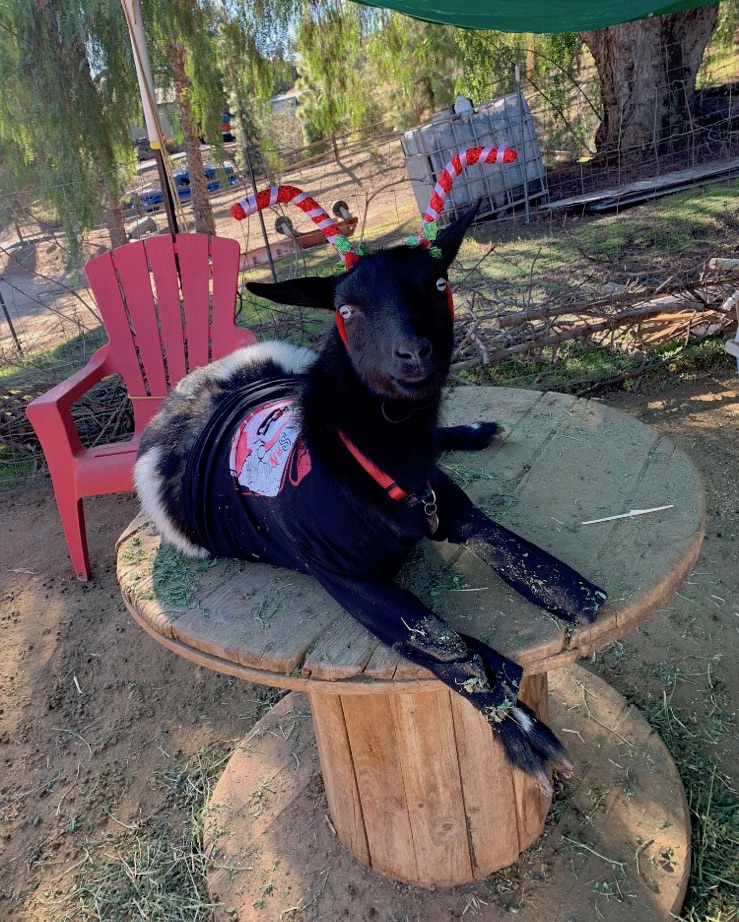 Breed: Nigerian Dwarfs Doe
Birthday: 5/28/17
Moola is a yoga term meaning "root or base".
Named her this because she is the doe of the triplets and females rock! She too participates in Goatoga.
She's just cute and is old enough now to come in season. So once a month she bleats a lot for a few days, poor girl.
---
The Triplets - Mooha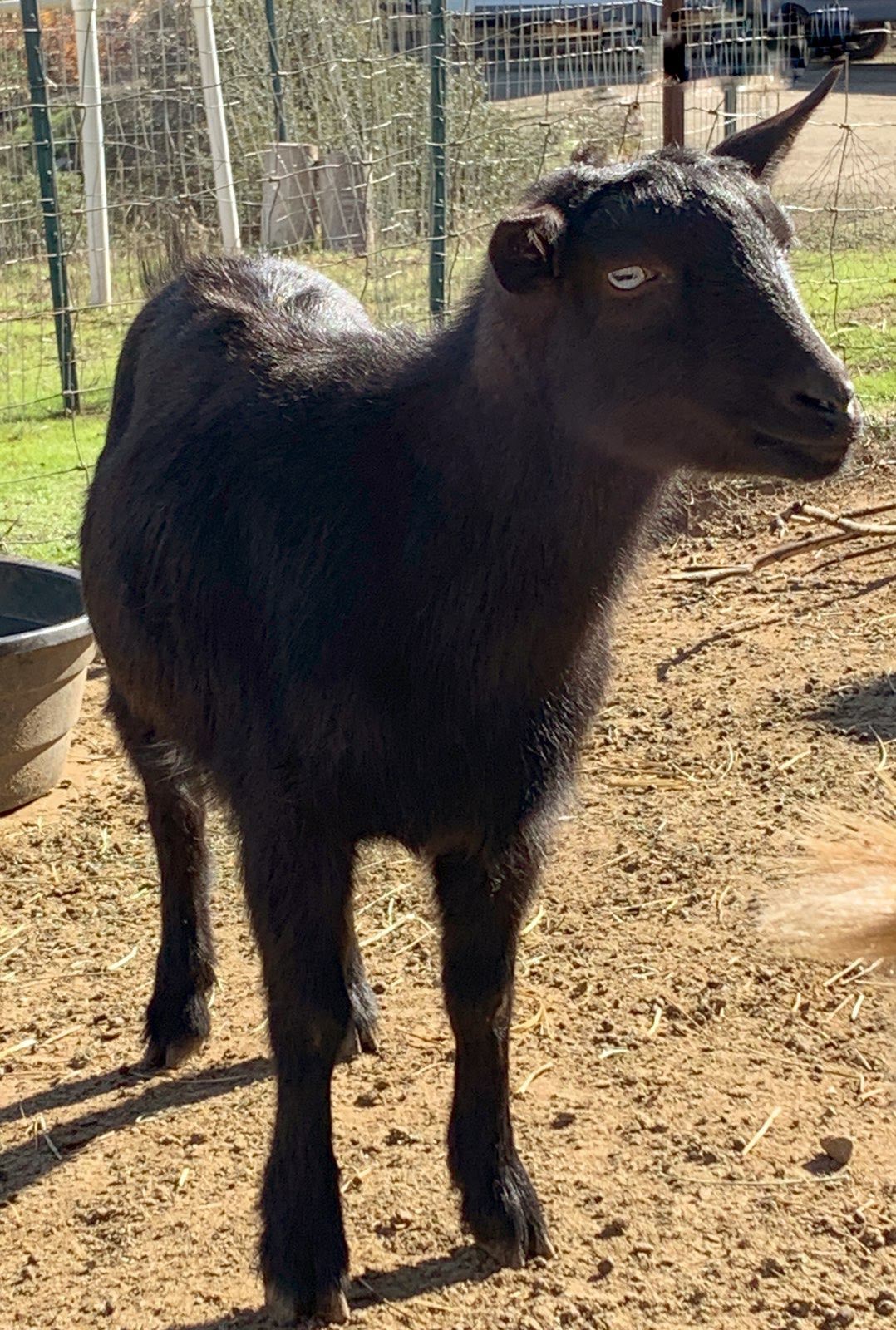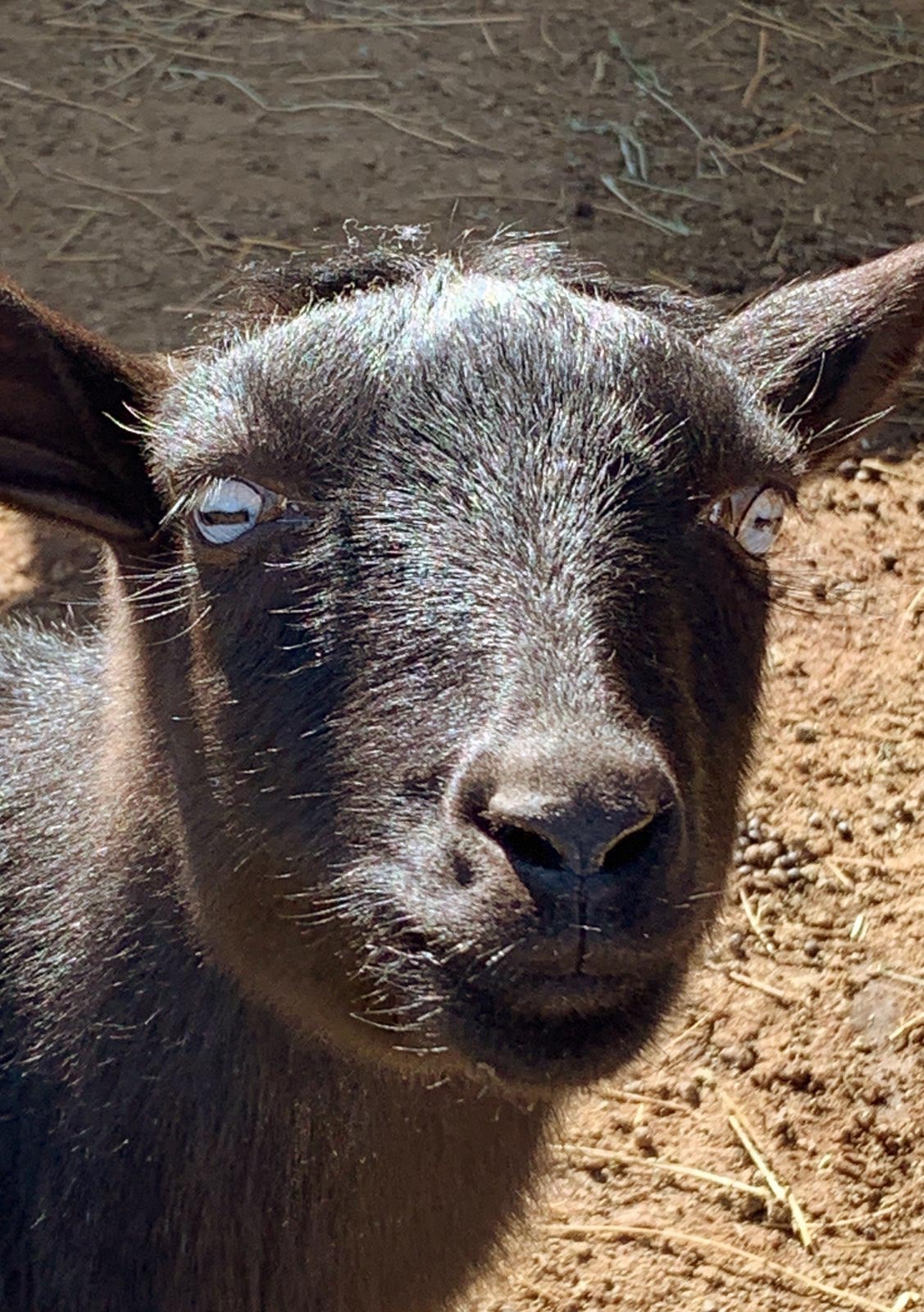 Breed: Nigerian Dwarfs Wether
Birthday: 5/28/17
Mooha is the Polish word for "fly".
Mooha is a wether and is really a sweet boy. He participates in Goatoga. Not much to say about Mooha, but I love him just the same.
---
Lucy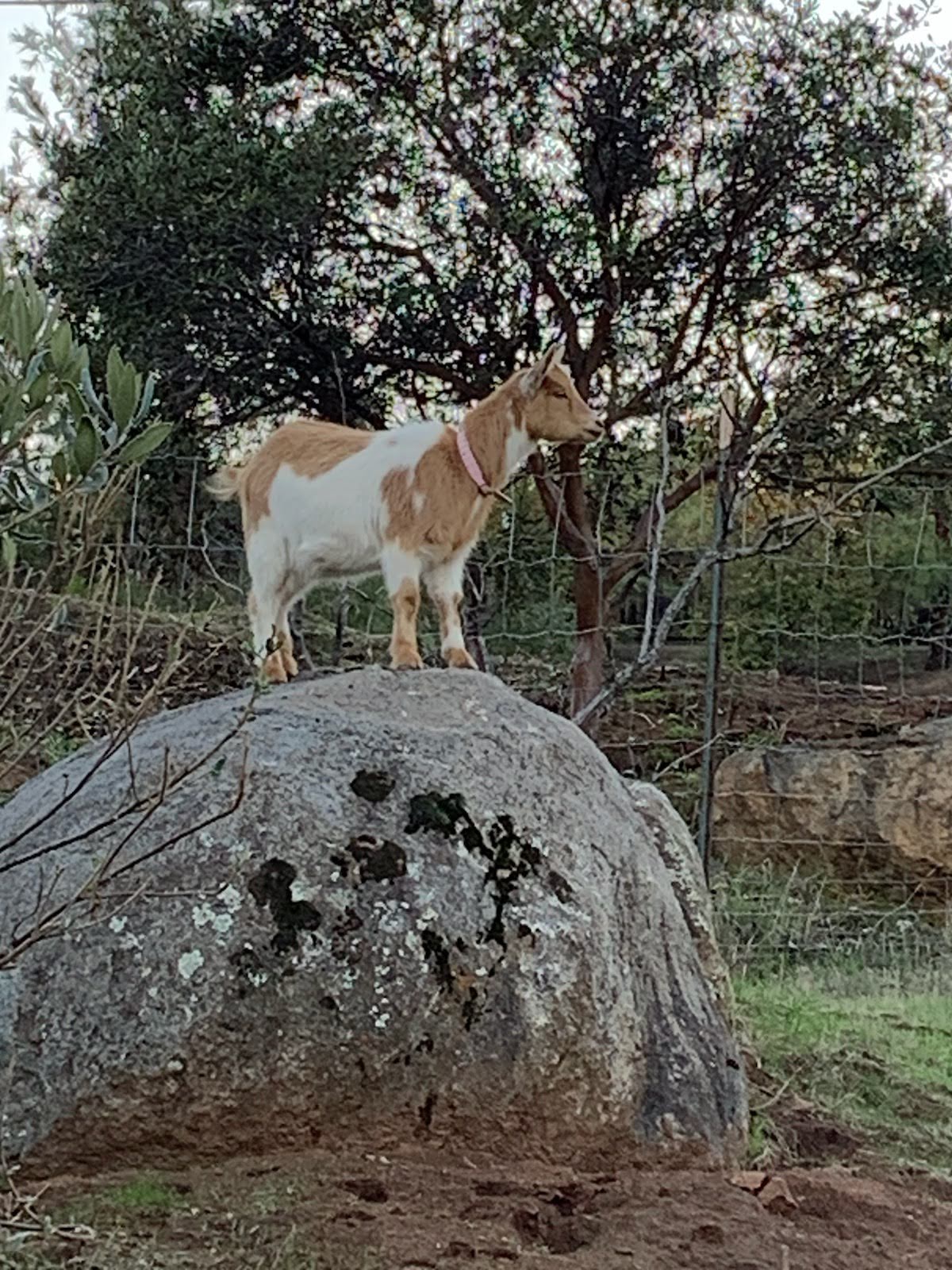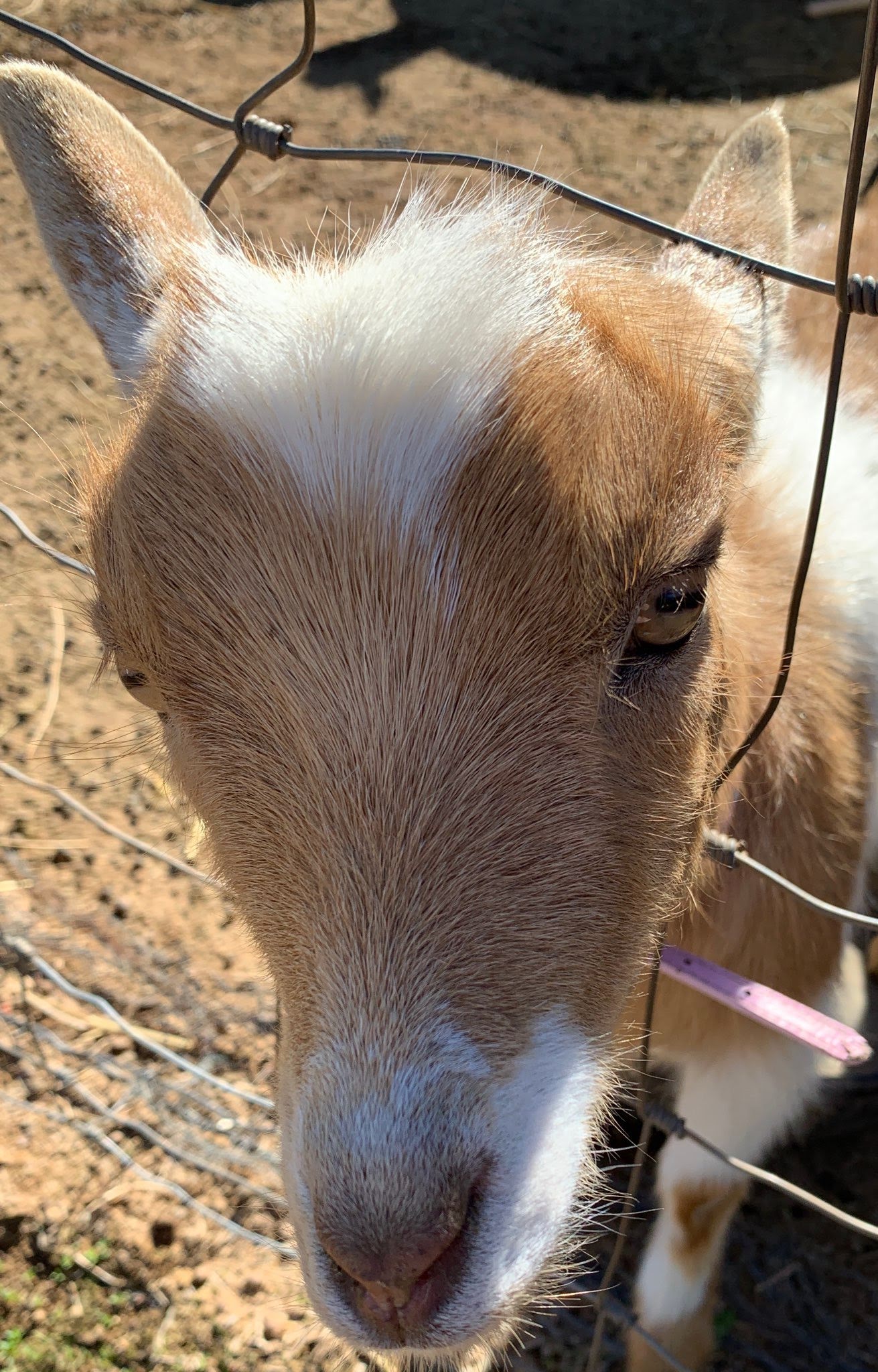 Breed: Nigerian Dwarf Doe
Birthday: 4/15/18
Tiny Lucy is what we called her when we brought her home from Lakeside. She was a runt and her mama abandoned her forcing her to be bottle fed. We bottle fed her cows milk and kept her in the house with us for two months before introducing her to the rest of the herd.
If you ever heard of Lucy Ricardo from I Love Lucy then you will see she is perfectly named. She has a feisty, funny personality and strawberry blonde fur to boot.
She LOVES participating in Goatoga! She is leash trained and is also happy to go to town to advertise Goatoga with us anytime! We even brought her into the local Walmart once! Everyone loved her. She resembles a fawn.
---
Ricky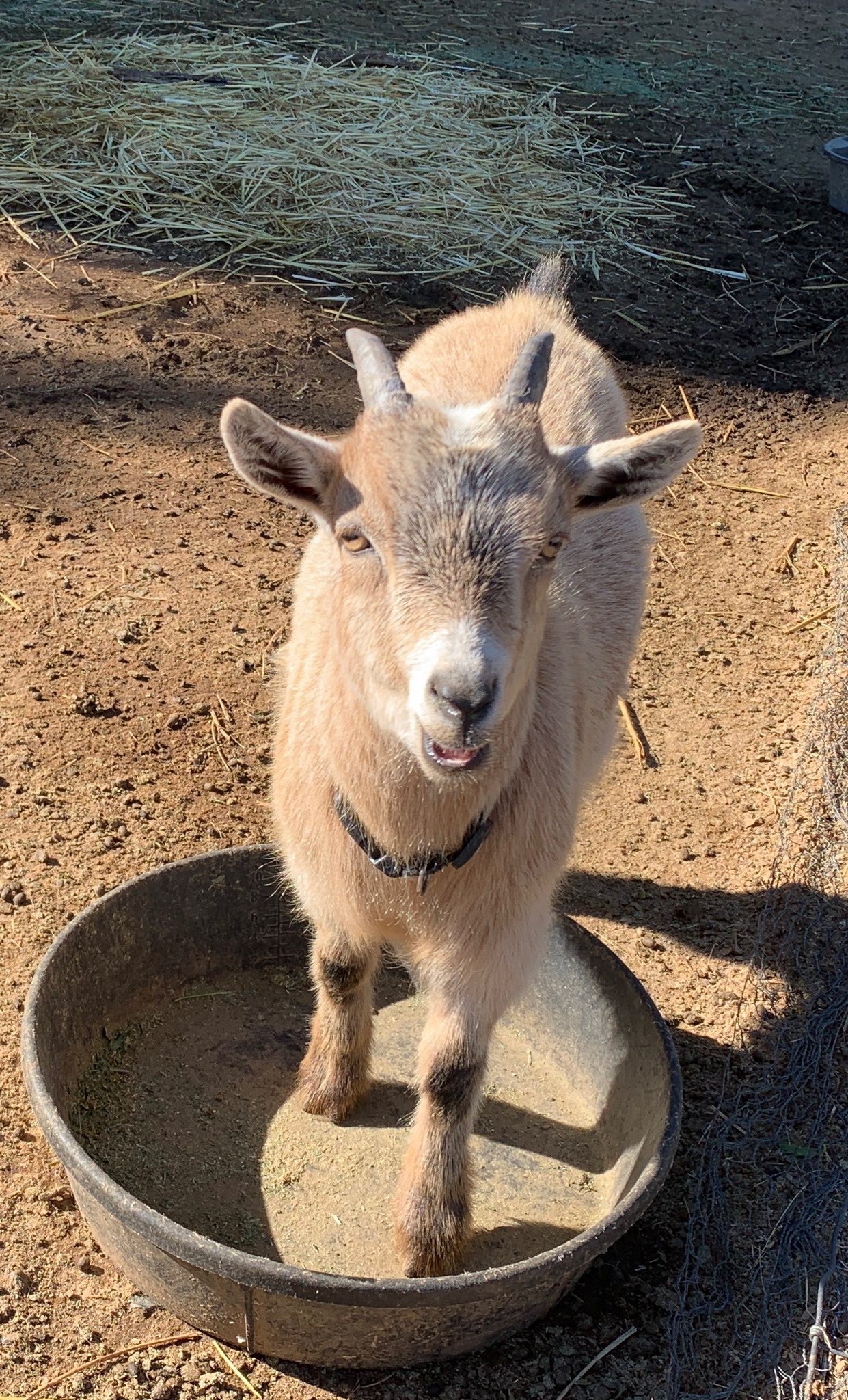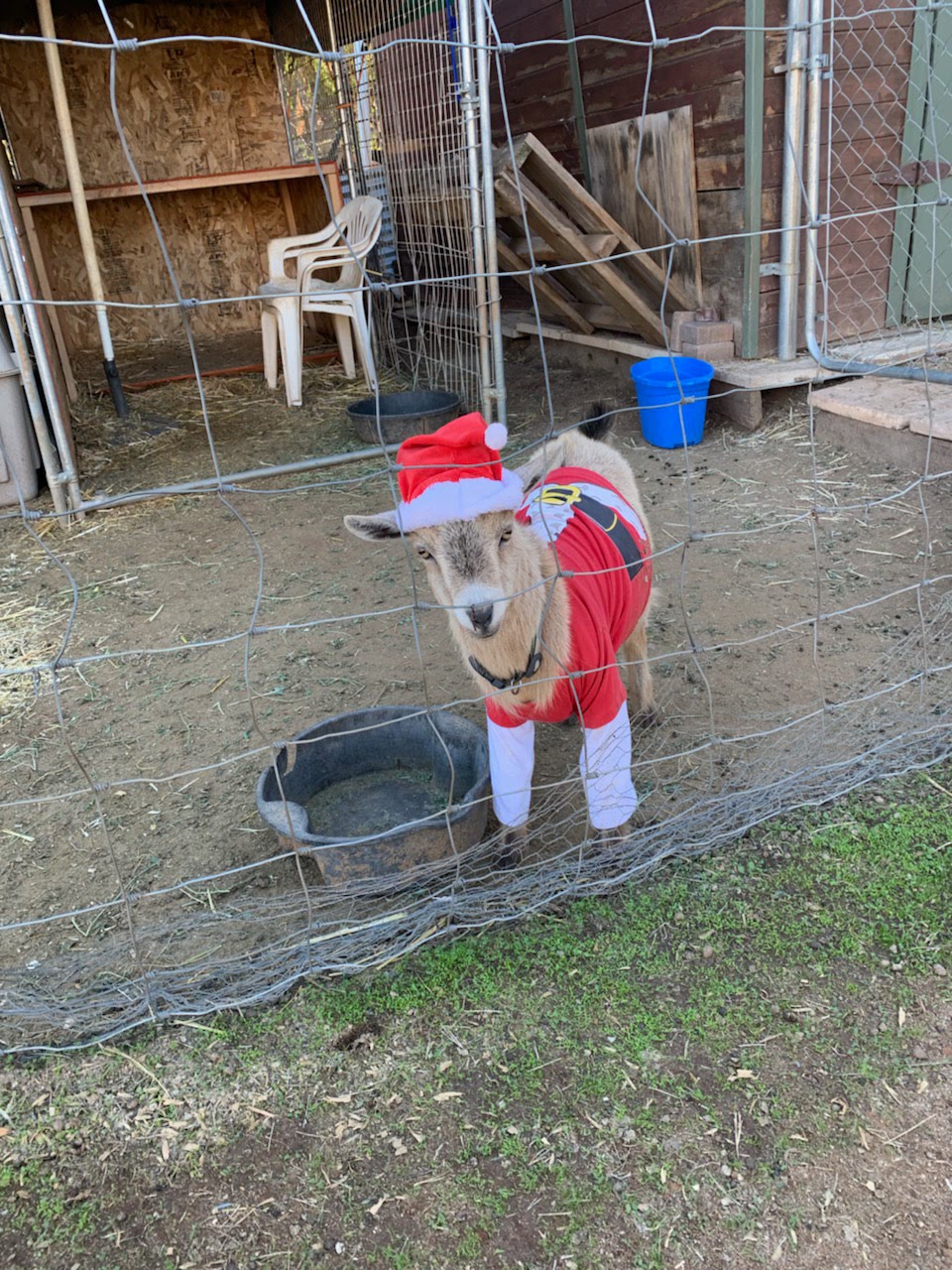 Breed: Micro Mini Pygmy Goat Wether
Birthday: 5/22/18
Can't have a Lucy without a Ricky!
We found him on Craigslist and traveled all the way to Yucaipa to pick him up. He wasn't even two months old when we brought him home and he fit in my hand. We kept Ricky in the house with us too until he got big enough to be outside with the rest of the herd.
Ricky is usually the one that will greet you when you come to Goatoga. He is so cute and even lets me dress him up for the holidays. He made the cutest Santa at Christmastime. You are gonna fall in love with him I guarantee!